Parramatta Nutrition Centre
Our Smoothies and Teas combos are perfect for breakfast, lunch and on the GO!!!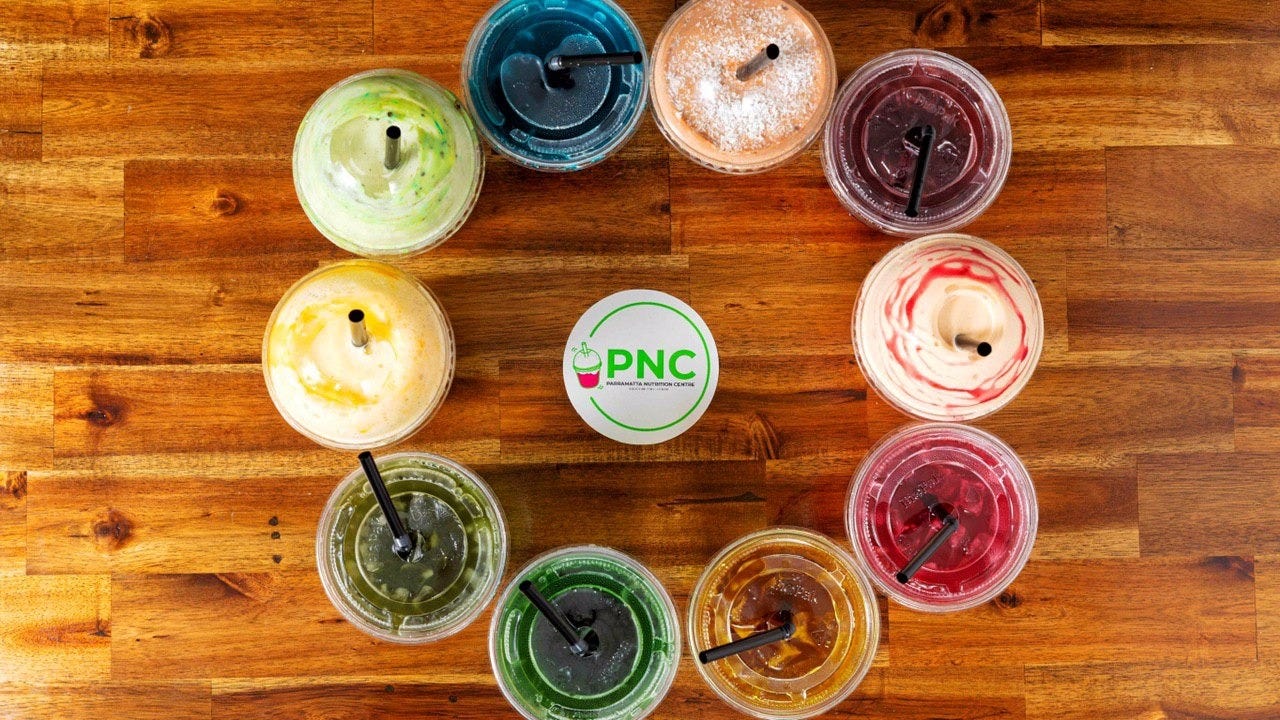 Our Smoothies
Contains 21 Essential Vitamins & Minerals as well as Protein and Fibre! The Prefect balance for a healthy meal!



Our Energy Teas
Contains Antioxidants, Provides Boosts of Natural Energy & also supports Healthy Digestion!
Smoothies
| Lamington
| Monkey Business
| PB&J
| Cookie Dough
| Might Mint choc
| Mango Lassi
| Snickers
| Fairy Bread
| Nutella
| Mocha
| Cherry Choc Pie
| Honey Oats
| Salted Caramel Popcorn
| Jafar
| Berry Blast
Energy Teas
| Watermelon Madness
| Lychee Love
| Mangonificant
| I'm Peached
| Warhead
| CR7 Drive
| Strawberry Lemonade
| Pina Colada
| The Hulk
| Pink Panther
| Blue Lagoon
| Sour Apple
| Skittles
Parramatta Nutrition Centre-PNC
Google Maps content can't be displayed with your current cookie settings. Select "Show Content", to view content and agree to the Google Maps cookie settings. Get more info in the Google Maps Privacy Policy. Opt-out here at any timecookie setting.
Show Content
Opening hours
Monday: 12:00PM- 5:00PM
Tuesday: 12:00PM- 5:00PM
Wednesday: 12:00PM- 5:00PM
Thursday: 12:00PM- 6:00PM
Friday: 12:00PM- 5:00PM
Saturday: 10:00AM- 3:00PM
Address
Parramatta Nutrition Centre-PNC
Ground Floor 24/2 O'Connell Street
Parramatta 2150
Australia